Super easy, super quick recipe! Mushrooms also take so little time to cook, at least the variety I use. So if you've got Mushrooms in your fridge, do try this recipe out!
INGREDIENTS
1 Tsp Olive Oil
1 Tsp Cumin Seeds
1 Tbsp Ginger & Green Chilli Paste
7-8 Button Mushrooms
1 Large Tomato
1 Tsp Turmeric Powder
1/4 Tsp Kashmiri Red Chilli Powder
1 Tsp Tandoori Masala/ Garam
Masala Powder
1/2 Tsp Dry Mango Powder (Amchur)
A handful of Coriander Leaves
Salt to Taste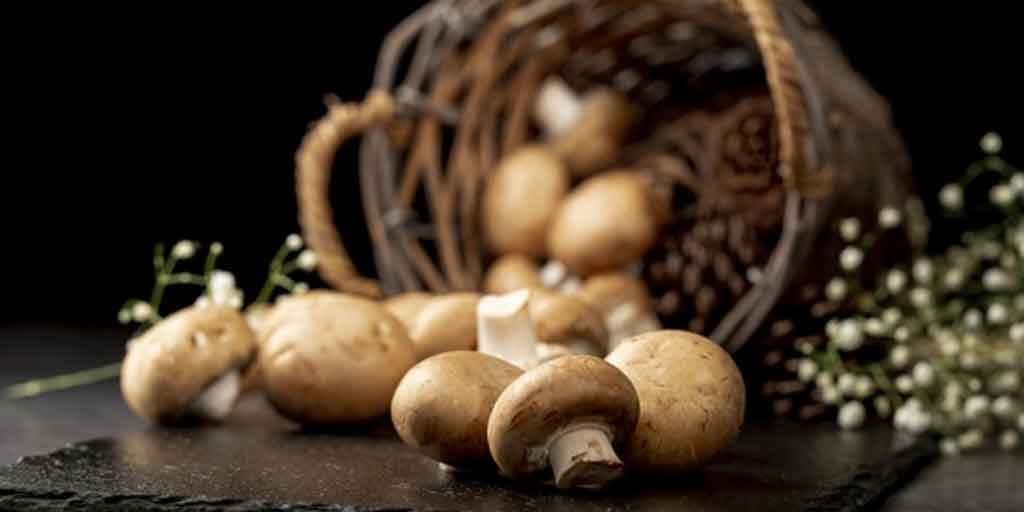 METHOD
In a wide pan, heat some oil.
Splutter Cumin seeds until they crackle.
Add the Ginger & Green Chilli Paste and sauté for a few seconds. If you have Ginger Green Chilli Paste with Garlic, you can use that instead. No problem!
Now add the finely chopped Tomatoes. Red juicier tomatoes give a better flavour.
Also add Salt and cook until they soften and look kind of mushy.
Then goes in your cleaned and chopped Button Mushrooms. I chop them into a big chunks. This way the flavour is well retained.
Sauté for a few seconds; cover and cook for 2 more minutes.
Open the lid and mix well. You will notice the mushrooms have reduced in size and have also started to release water. You don't want them to lose a lot of water though.
Now add the spice powders – Turmeric, Kashmiri Red Chilli, Dry Mango and Garam Masala or Tandoori Masala Powder. I used Chicken Tandoori Masala (The name has Chicken, but it was purely vegetarian incase you are a vegetarian and would like to use this).
Mix and cook for a minute. Switch off flame.
Garnish with some freshly chopped Coriander Leaves.
Serve hot with Roti or Naan (Indian Flatbreads) or with rice or even pav or bread laden with butter! I've even tried this with dosa.
Looking forward for your love & support. Do like & comment. If you wish to receive an email every time I post a new article,

follow my blog for an update

. And subscribe to receive a

free e-book

on top 10 Indian Kitchen Hacks. Only limited copies!