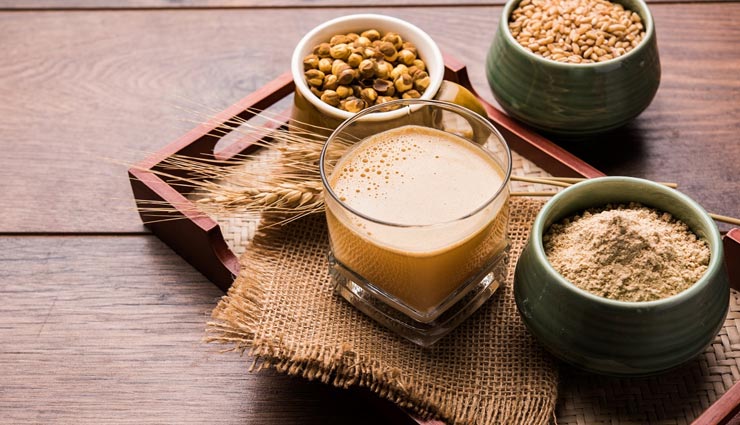 A great protein packed summer drink tastes best when served chilled. Made from the star ingredient – Sattu, which is a staple in North Indian Cuisine, it's also known as Poor Man's Protein Shake. Ignore the name, because it's nothing close to being poor in terms of nutritional benefit. Apart from being rich in protein, calcium and fibre, it also has cooling properties and helps keep your body hydrated to beat the heat.
Since Sattu contains many essential vitamins and minerals like potassium and magnesium, it reduces bloating, boosts metabolism and helps the body burn calories effectively. And therefore a tasty beverage for people suffering from Diabetes or looking to lose weight.
If you are Vegan, Lactose Intolerant or want a Gluten Free nutritious yet filling beverage, try this delicious option. Also a great breakfast drink and when you pair this with some fruits, you are good to go! And next time you feel like reaching for that bag of chips, replace unhealthy snacking with this drink.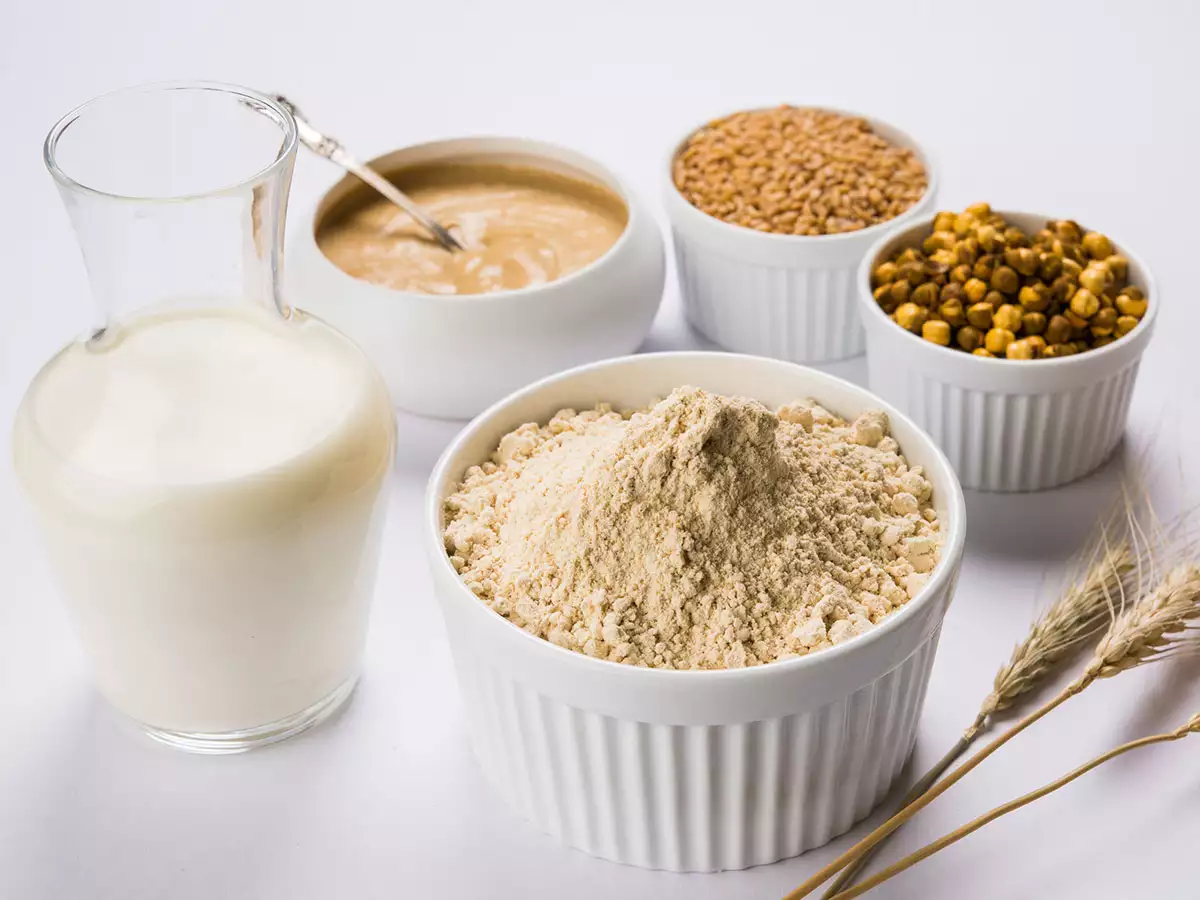 INGREDIENTS
3 Tbsp Sattu Powder (Roasted Chickpea/Bengal Gram Flour)
1 Tsp Roasted Cumin Powder
2 Tsp Dry Mango Powder (Amchur)
1 Pinch Yellow Mustard Powder/ Cold Pressed Oil (Optional)
1/2 Lemon Juice
1 Glass Cold Water
2 Ice Cubes
2 Mint Leaves & Lemon Wedge (Optional)
Himalayan Salt/ Regular Salt
METHOD
In a tall glass, add in all the dry ingredients – Sattu Powder, Roasted Cumin Powder, Dry Raw Mango Powder and Salt. You can also use your blender/smoothie maker for this.
If you don't have ready made Sattu Flour, you can roast Bengal Gram and then grind to a fine powder. Some stores also sell roasted Bengal Gram. If you get those, simply grind at home and there's your Sattu Flour.
You can add Mustard Powder too or a couple drops of Cold Pressed Mustard Oil if you like a little zing to this. This is completely optional.
Mix all the powders well.
Add little cold water at first and mix into a paste.
Now keep adding little water at a time and mix well every time. This ensures there are no lumps formed and the powders don't stick to the insides of the glass.
Once you have your glass filled with cold water, add some lemon juice and give it a good mix.
Top this with some ice cubes, a few mint leaves and a lemon wedge if you like it a little pretty.
You can also make a big batch of ready to drink instant Sattu Drink Powder and store in an airtight container. Use all the dry ingredients only. Then all you need to do is mix water and drink with a squeeze of fresh lemon.
ABOUT ME
CHECK OUT MY INSTAGRAM HANDLE FOR MORE SUCH STORIES
LOVE . LIGHT . HAPPINESS . PEACE
Divyashree Mangalorkar Gupta


TRAVEL & FOOD ENTHUSIAST
6 Countries & many more to go
Mumbai, India