Craving a chilled chocolate shake but are on a low carb or keto diet? Say no more! Read further and make this super simple recipe that will be ready in minutes! I must tell you, this tastes really good!
INGREDIENTS
3 Tbsp Cocoa Powder
2 Tsp Stevia
1 Tbsp Erythritol
10 -15 Almonds
1/2 Cup Milk Cream
1 Drop Vanilla Essence/Extract
1/4 Cup Chilled Water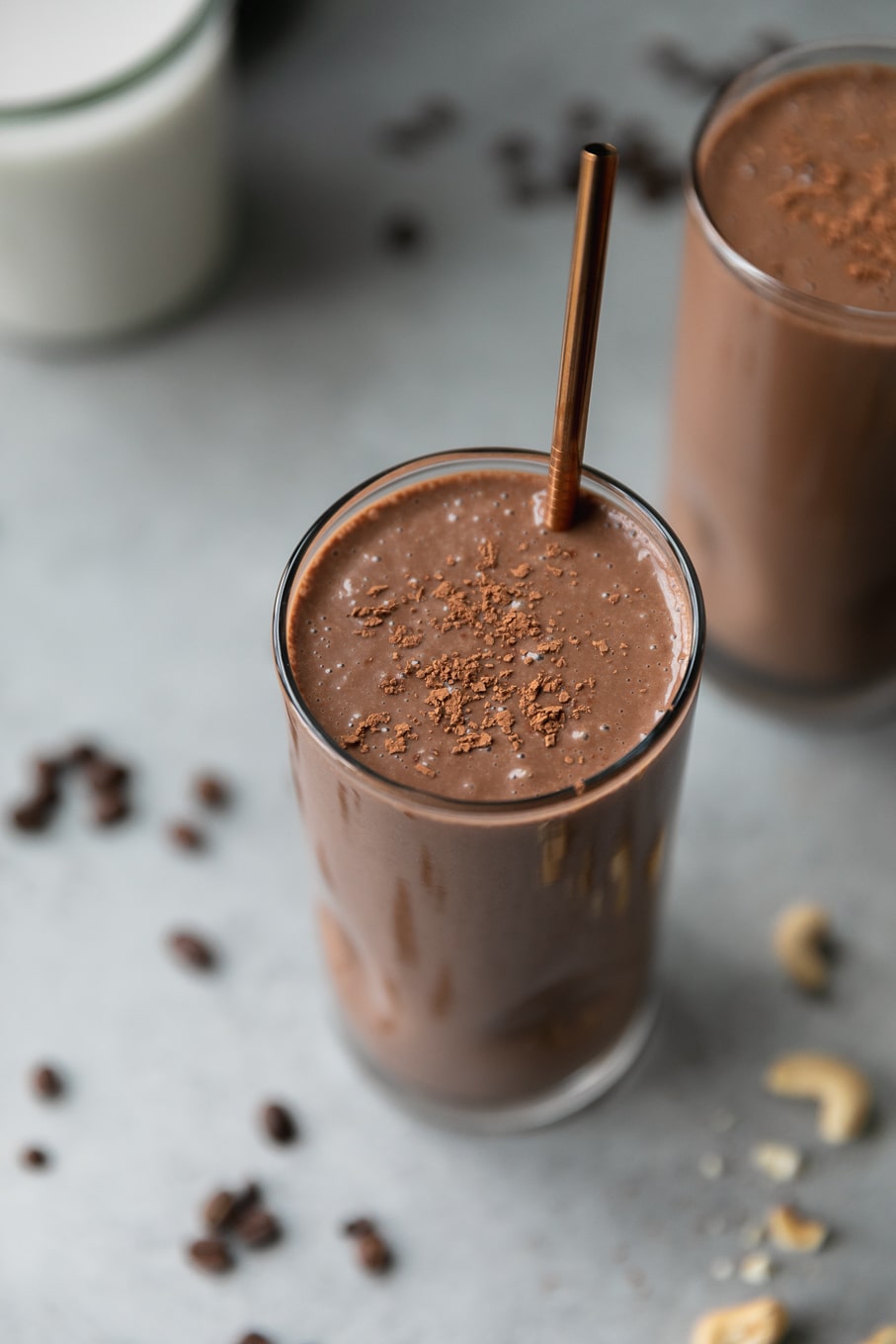 METHOD
In a blender or mixer-grinder, add all the Ingredients. Save half of the water and keep aside.
You can adjust the quantity of sweetner and the other ingredients as per the taste and consistency you prefer. Choose a good quality Cocoa Powder.
I have used a mix of Stevia and Erythritol, but you can use any other alternative that you may have for sweetness.
Now once you've blended in everything well, pour this into your glass with some ice cubes.
I don't like to waste anything, so at this point, I add the water kept aside into the jar and pulse it a few more times to clean it and then pour this chocolaty water in the glass. Give it a mix and enjoy a chilled shake!
ABOUT ME
CHECK OUT MY INSTAGRAM HANDLE FOR MORE SUCH STORIES
LOVE . LIGHT . HAPPINESS . PEACE
Divyashree Mangalorkar Gupta


TRAVEL & FOOD ENTHUSIAST
6 Countries & many more to go
Mumbai, India